First of all, I found some wide boots! I am not sure how they will fit, so I wish they were available in Winnipeg stores, but I am excited that I'll be able to order some boots that fit, and in a variety of sizes! Check out these super helpful links to Macy's and Zappos. Plus there's this really great article about finding yourself some well fitted boots. So in this case, a little complaining went a long way! Thanks, facebook friends.
Now, onto the task at hand. I have any number of cool things I could talk about, but I sense that I've been a bit wordy and opinion-y lately. So let's do a top 5, yeah?
There's a lot online about being a better person and letting go of toxic relationships, patterns, etc. And I'd really love to be a better person. I can see her in my mind's eye. She's got impeccably tailored clothing and a shoe option for every outfit. She's 10 minutes early, and she remembered to bring a pen. She's cool and confident and never breaks down at the wrong moment.
But then I try to imagine what that me does for fun and I can't, really. So let's all take a break from the self improvement and talk about the things that, in my opinion, you should never stop doing.
1. Gossip
I definitely have friends who I make plans with specifically to talk about other people. I text the words "hot goss" and they know the score. I'm a bad influence. I'm not talking about the "She's not even pretty! Why do guys like her!" style gossip. It's more of an armchair psychology "we aren't in that situation so we can see it with an objective view and feel morally superior" style dish session. Which is seeew much bettttterrrrr.
I mean the stuff that you rly rly wish you could say to somebody, but that you need to filter through one or six trusted friends first.
You're aware that when you turn your back on them they'll be saying the same shit about you, but doesn't it feel good to bond with your bestie over how terribly wrong your other bestie is about something?
It's actually pretty healing, because you feel a little better about your own stupid mistakes for a minute, and hey maybe next time you start to make a bad decision, you remember that conversation and realize you'd rather not go against your own advice.
2. Treating your body like utter crap.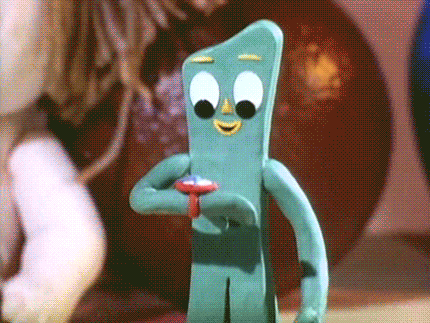 SOMETIMES.
I get the idea of a "lifestyle change" instead of a "diet" and committing to good habits and mlah mlah mlah. But that implies never looking back, being sensible, and always planning for those little indulgences. I get that cake is more enjoyable when you go quality and slowly enjoy a tiny piece, but you will never giggle doing that.
There is no giggle that replaces the giggle of a midnight convenience store run, where you're ripping open 3 bags of chips and sucking down sugary drinks, and not wanting to share your jerky even though you can feel your liver failing as you eat it.
That's what life is all about, man. That's where all those "I don't even remember drinking that much but-" stories come from. That's what you bond over, in the end. Don't deprive yourself of that.
3. Deluding Yourself
You're all like "guys, starting monday I'm going to _____ everyday until I achieve ____! For real this time!" You know it's an unrealistic expectation. They know it's an unrealistic expectation (see item #1), but you'll come around to the more sensible plan. Sensible barely gets anybody out of bed in the morning. But that dumb, pie-in-the-sky plan of yours just might.
I mean if you have like, 5 of those a day (I've been there) then you may want to check yourself. But without those brilliant moments of discovery, you never get to feel that feeling of "I'M GOING TO DO IT!" Where you're already proud of accomplishing something you've only just pinned to your bulletin board. And without that feeling, life would be kind of boring and you'd never get that whole "shoot for the moon land among the stars" effect.
4. Hitting up on that Snooze alarm
Yes, it's not "real sleep." BUT- you get to KNOW YOU'RE SLEEPING. Which is a weird but great sensation. When you sleep all the way up to your alarm, you aren't aware of the sleep that just happened, so it's kind of a rip off. That extra few minutes of half awake cozy-dozing? Wurff it. Treat yourself.
5. Lying
Are you running late? Yes. Is it for a good reason? No. Could you easily do that favor? Yes. Are you going to? No.
Alright so, it is better to be honest. But it also sucks to get called on your shit and have to do something unpleasant. So once in a while you have to lie, not even to spare someone's feelings, but because it's damn satisfying to get to do your own thing and not have anyone know about it.
COME AT ME, WAYNE DYER.
…I actually dig him a lot, he was just the first person I could think of who I don't think does any of these things.